To help you promoting your novelties, most of the varieties of SAPHO are available in a trilingual label format (French, English, German) with Mauryflor.
shop.mauryflor.fr/chromos/serie-sapho
Printing by MAURYFLOR SA : Industrial park Route d'Etampes 45330 Malesherbes - France
-> On pre-order - 4 delivery dates per year : preferential rate for several customers' printing orders
-> on request, with a quotation
Contact : Aline THOMAS 
Tel: +33.(0)2.38.32.37.81
E-mail: a.thomas(a)mauryflor.fr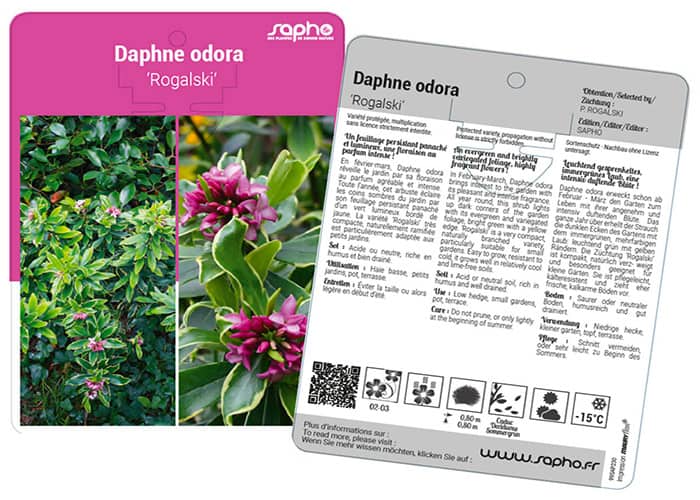 Charter to respect to editate one's own personalized labels
As a producer who wish to create your own label of one of our varieties, you are allowed to do so. Please contact us and we will send to you the charter that need to be respected to print this label. We will give you all the informations to filled in : pictures, precise name, complete description, legal notices and the logo.
We will ask you to give us your document to confirm the final page proof before its impression.
POS Advertising - help to sell
Advices record in A4 format - PDF
Most of the SAPHO's varieties of our website shows a "product note" chapter to download. It allows you to download a PDF document in a A4 format with pictures and informations concerning all the characteristics of the plant for the plant lovers.
Easy to download, these product notes represent a precious help to sell your plants.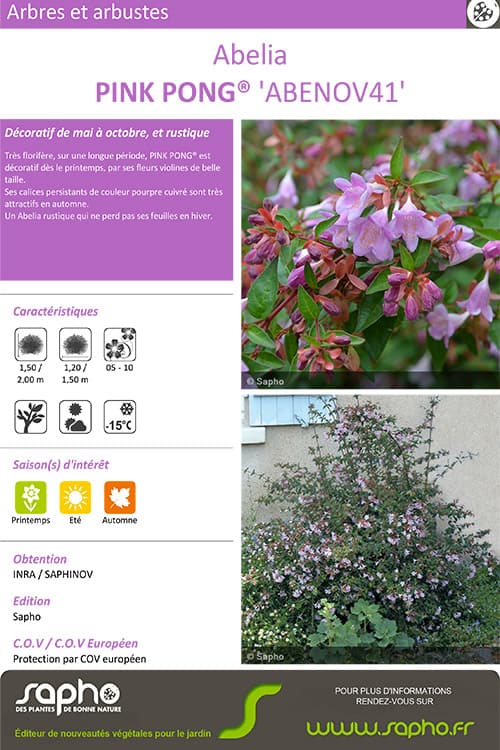 You wish to illustrate a press article, a label or a communication work with one or more varieties of our catalogue ?
Please send an e-mail to the adresse communication@sapho.fr and the copy of the label you are interested in. We will then send you the original copy of the imageries you need in a high definition format.
Please note that you should mention the photo credit on your publication, to SAPHO or to the beneficiary in question.
On professionals exhibitions
- IPM ESSEN
- Salon du Végétal
- Plantarium
1191 Route de la Roche
49 130 Sainte Gemmes sur Loire
France
We come to your, to your request