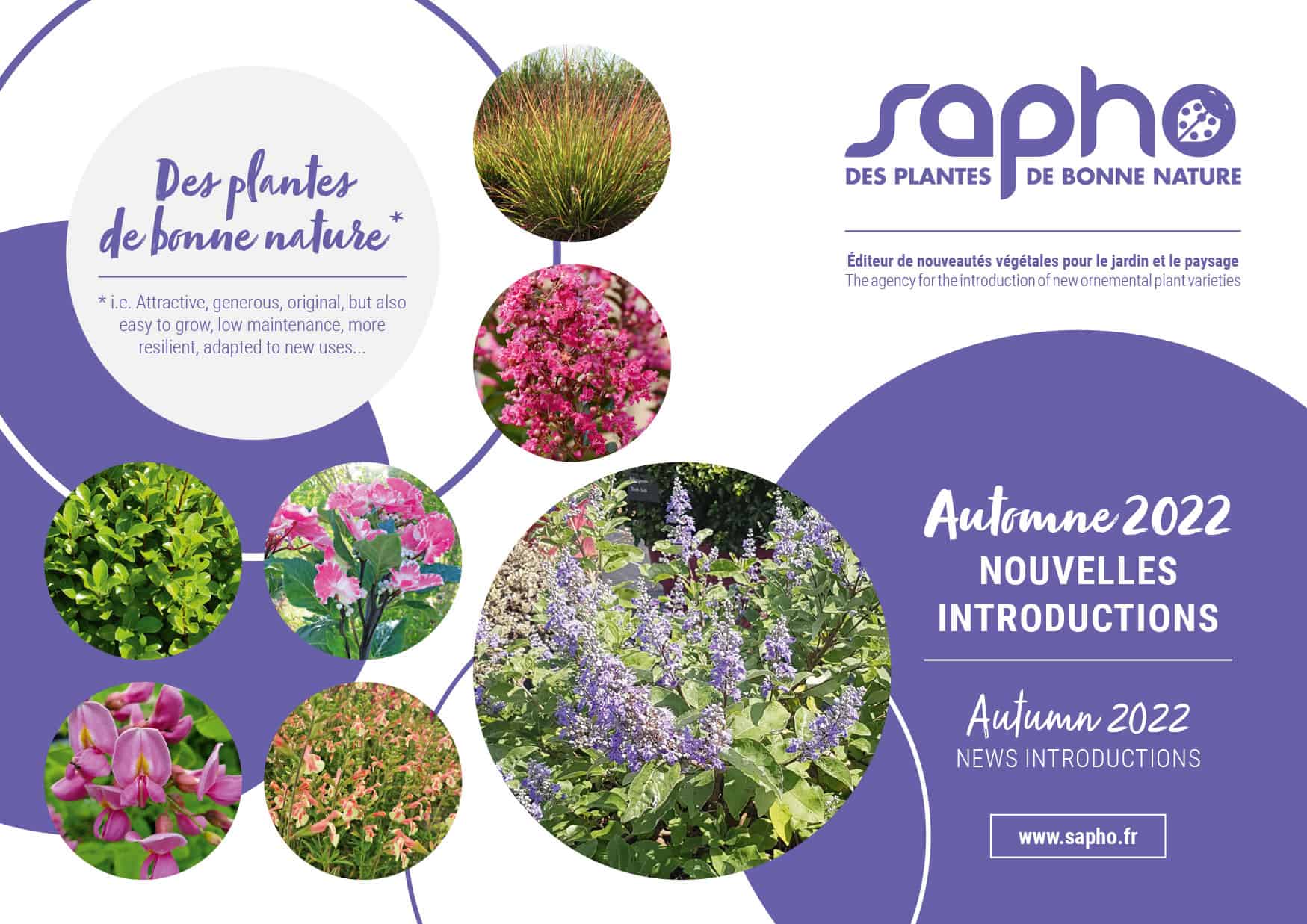 We are pleased to share with you our "2022 New Introductions"! This issue completes the previous issues (2020 & 2021). You can find more pictures of the varieties on each of their cards on our website.
NB: Nurserymen who are SAPHO licensees will offer them at the young plant stage from this autumn.
If you are a garden centre or a landscape gardener, you will have to wait a little longer to find the plants that are more developed from the nurserymen.
Find the previous catalogues